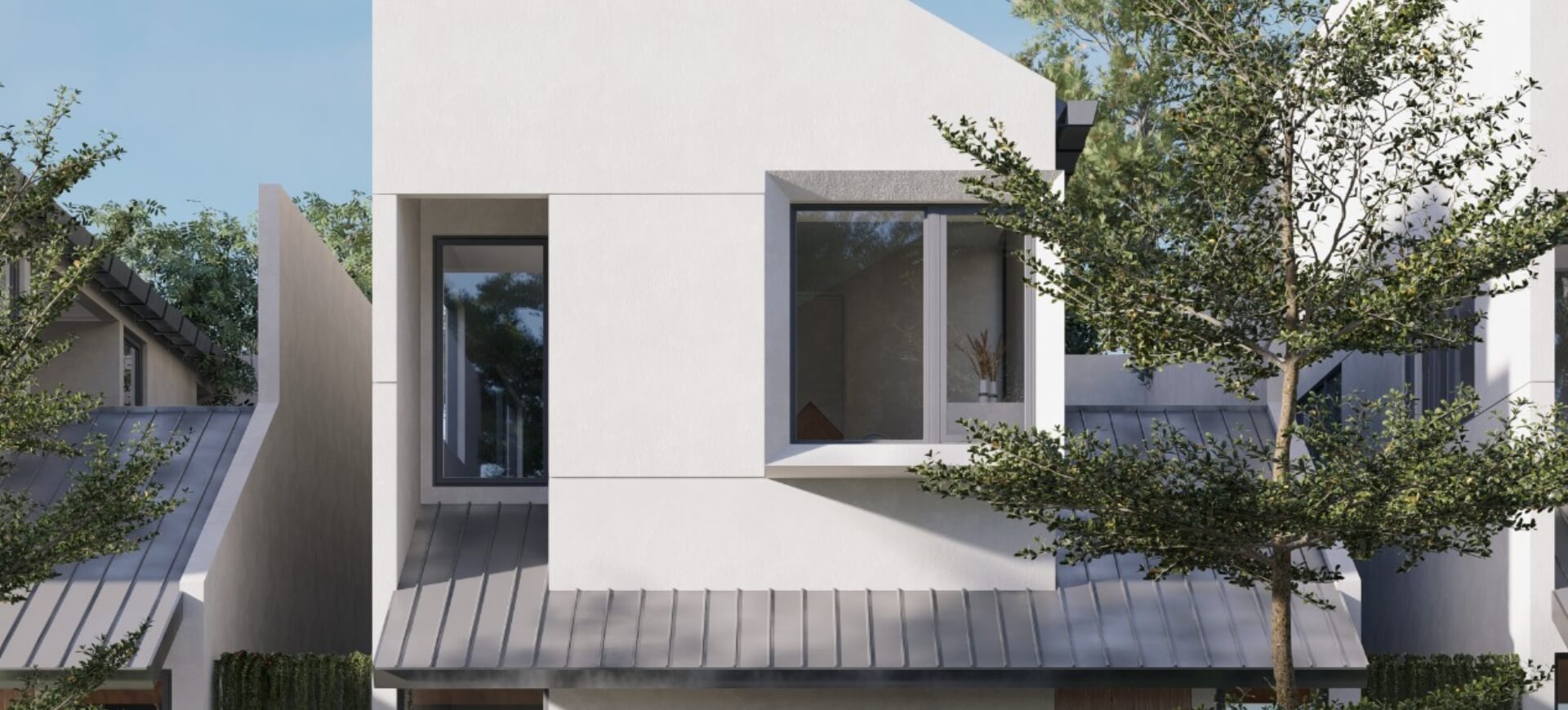 Brand
BAR + PARTS SERIES
Affordable Window with Dedicated Parts
Price Range : For Middle Class
Overview
BAR + PARTS SERIES is a new product sales model by YKK AP INDONESIA targeting the middle segment market. It comes with selected bars and parts. The catalog provides information of product drawings, assembling drawings, combined product type lists, as well as profile & parts lists, allowing users to make windows or doors according to their design.
Why "BAR + PARTS" ?

Reliable performance
Easy to arrange
Quality confirmed

Reliable Bar Material

The material used to produce extruded aluminum profiles is A 6063 T5 according to the JIS H 4100 standard.

High quality YKK AP parts

Our products are supported by high-quality parts manufactured by YKK AP as a part of in-house integrated production. The quality/durability is confirmed, as per JIS standard, even for outsourced products.
Features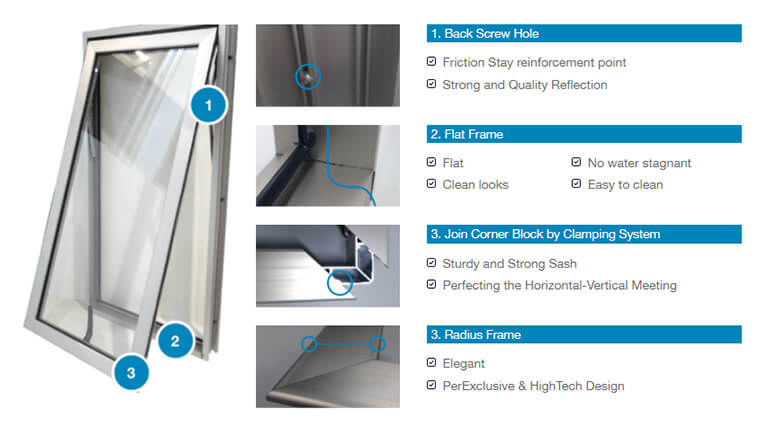 Outside
Back Screw Hole
Friction Stay reinforcement point
Strong and Quality Reflection
Flat Frame
Flat
No water stagnant
Clean looks
Easy to clean
Join Corner Block by Clamping System
Sturdy and Strong Sash
Perfecting the Horizontal-Vertical Meeting
Radius Frame
Elegant
PerExclusive & HighTech Design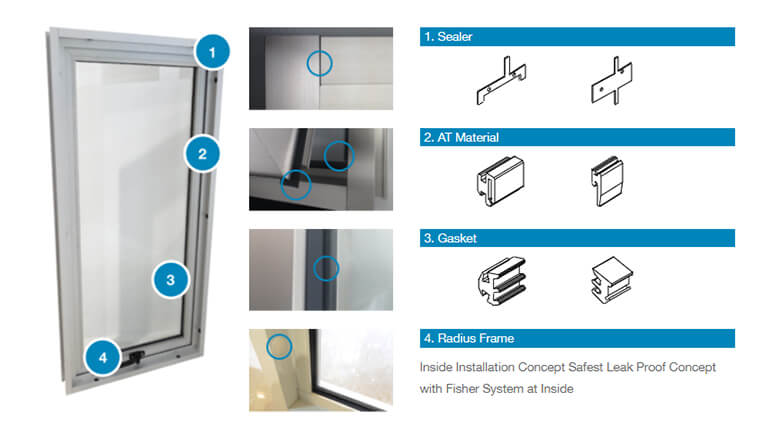 Inside
Sealer
AT Material
Gasket
Radius Frame
Inside Installation Concept Safest Leak Proof Concept with Fisher System at Inside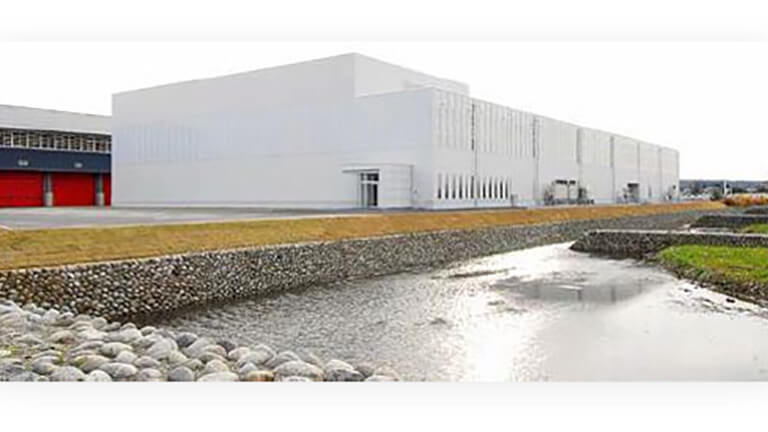 Parts Performance
The following tests are conducted to confirm the performance of parts.
Durability test by repeated opening and closing
Strength test using wind or weight
Corrosion resistance test assuming harsh environment
Comfort test that can be easily operated even if the specifications are repeated
Safety test that does not cut at the edge of parts
Material
The material used to produce extruded aluminum profiles is A 6063 T5 according to the JIS H 1305 standard with the Following data:
Chemical composition (%)
Composition
Standard
Si
0.20~0.60
Fe
0.35 Maximum
Cu
0.10 Maximum
Mn
0.10 Maximum
Mg
0.45~0.90
Cr
0.10 Maximum
Zn
0.10 Maximum
Ti
0.10 Maximum
Others
Each
0.05 Maximum
Total
0.15 Maximum
AI
Remainder
Mechanical properties
Item
Standard
Tensile Test
Tensile Strength (N / mm2)
150 minimum
Proof Stress (N / mm2)
110 minimum
Elongation (%)
8 minimum
Hardness Test
Hv
150 minimum
Contact Us
We will propose the most suitable products according to the request. Please feel free to contact us for details.
Detailed Specifications and Data

Product Price and Quote

Confirmation of Delivery Date

Proposal of Optional Parts