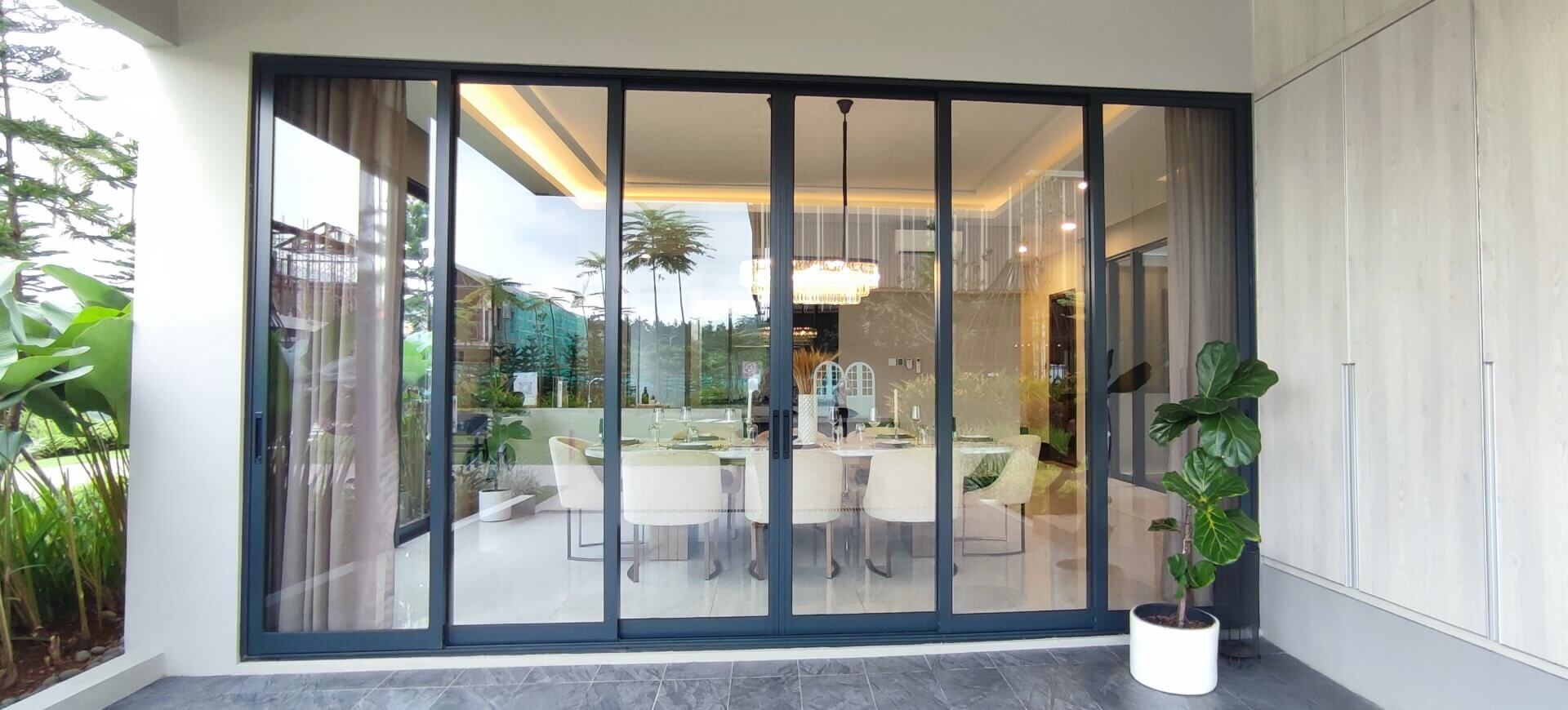 Brand
NEXSTA
A window of finished product with the highest performance and functions, which evokes the spirit of refined elegance
Landed House
Apartment
Commercial
Price Range : For Luxury Class
Brand Video
New Products in NEXSTA series
Brand Concept
NEXSTA - New Generation of Luxury - is the latest innovation developed by YKK AP Indonesia by promoting tremendous quality performance and comfort.
NEXSTA is exclusively developed based on consumers' high expectations. By considering every aspect such as the environment, weather, climate, lifestyle, culture, and current situation, it was designed as high quality & high-performance product that has been strictly tested in terms of performance, safety.
High Performance

Quality Assurance by Performance Testing

Understandable Functions

Safe Operability and Relief by Crime Prevention

High Flexibility & Green Building Concept

Environmentally Friendly Concept Applied to Large Opening and High-Rise Building
Basic Performance
Structural (Wind Load)

Wind pressure resistant up to 1600 Pa with deflection L/125 and L/175

Water Tightness

Isobaric System adaptable and watertight from outside within 300 Pa & 350 Pa, and 500 Pa for Fixed

Sound Insulation

Sound proof and promote energy-saving Grade T-1 (-25 dB) and T-2 (-30 dB) (JIS), Rw 24-30 (ISO)

Air Infiltration

Dust-free and airlight system Grade A-4 (JIS)

Open-close Test

Surpass the 30,000 cycles of open-close test

Impact Resistance

Resistant to impact loads up to 30 kg Sand Bag and 170 mm Drop Height

Opening Force

Smooth to operate - easy for children < 50 N (5kgf)

Double Glazing

Double glass to promote energy-saving Max 6 + A6 + 6mm
Glass Groove
18 & 22mm: Sliding
24mm: Fixed, Casement, etc
26mm: Folding Door Terrace Type, and others
Product Lineup
Offering an extensive lineup of items to meet the various needs of customers
Contact Us
We will propose the most suitable products according to the request. Please feel free to contact us for details.
Detailed Specifications and Data

Product Price and Quote

Confirmation of Delivery Date

Proposal of Optional Parts
Information for Distributors
Scope of Work
Supply form : Finished Goods
Scope
Material
Production
Parts
Processing
Assembling
Delivery
Installation
Site
Management
Inspection
After Service
YKK AP Indonesia
Optional
Optional
Distributors