Quality Control
In order to provide high quality products, we have a precise manufacturing process and a testing center, and we conduct strict quality control.
Production Process
All products are manufactured in accordance with international standards. The extrusion die, aluminum billet, extrusion profile, coating process are all carried out at YKK AP Indonesia manufacturing plant.
Alloy Casting

The raw material aluminum bullion is put into the melting furnace and melted. After degassing, it is poured into a circular mold and cooled in a pool to produce a cylindrical ingot "billet". The finished billet is heat-treated in a continuous homogeneous furnace. The metal structure is then homogenized for ease of extrusion in the next "extrusion" process.

Die Manufacturing

We manufacture in-house dies that require precision. With Highly skilled die engineers made possible to produce high quality aluminum profiles.

Extrusion

Heat the billet and set it in the extruder. By pressing it against the mold with high pressure, an aluminum profile is extruded.
Aluminum profile quality is managed under strict quality control process, with strict dimensional deviation and quality checks are conducted before proceeding to the next process.

Anodizing

Corrosion resistance and wear resistance are improved by alumite treatment that forms a film on the surface, and coloring and painting are performed. Anodizing is our innovative surface treatment. The advantage is increased resistance to corrosion from chemicals, longer glossiness and protection against weather effects.

Painting (Powder Coating)

Our powder coating process is designed to meet the AAMA (American Architectural Manufacturers Association) standard. By doing the pre-treatment process before powder coating, the product is made more corrosion resistant.

Fabrication

After surface treatment is done, aluminum profiles are fabricated with plenty of experiences and skills. It ensures our product quality.
Proof of Performance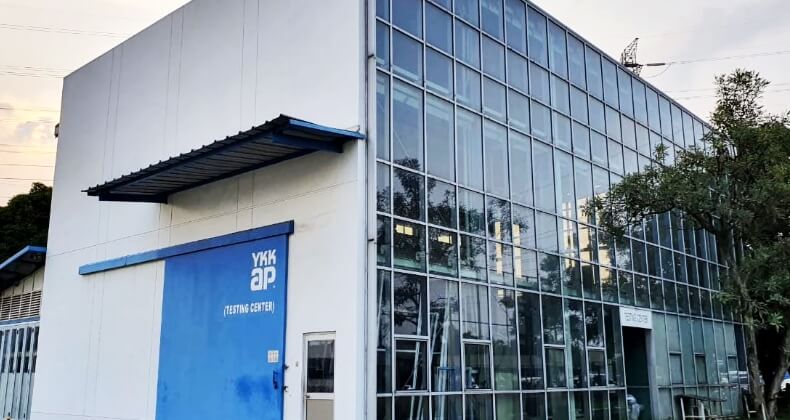 Testing Center
In-house testing are conducted based on YKK AP high technology.
Performance tests are based on AAMA, ASTM, JIS, SNI. By conducting the test, we are able to supply high-quality products.
AIM
Evaluating performance of the product system to simulate environmental conditions before mass production.
TESTING STANDARD
SNI (Standar Nasional Indonesia)
JIS (Japanese Industrial Standards)
AST (American Society for Testing and Materials)
AAMA (American Architectural Manufactures Association)
AIR TIGHTNESS
Testing to prove the maximum permissible air leakage rate of the window.
WATER LEAKAGE
Testing to simulate water leakage resistance of the window at a certain level of stormy rain.
STRUCTURAL PERFORMANCE
Verifying the overall structural design and performance of the window with specified wind load.
ENDURANCE
Testing overall performance to withstand on specified extreme operation, e. open-close test, loading test, etc.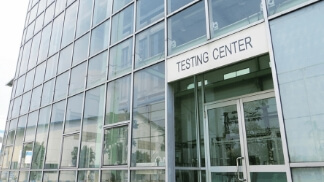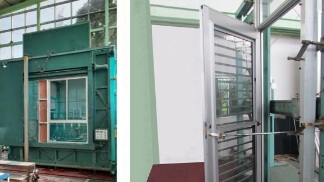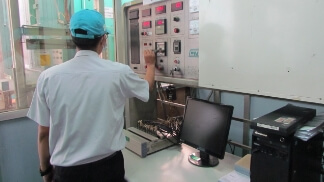 Certifications
PT YKK AP INDONESIA has been evaluated and certified to meet the following requirements:

ISO 9001 : 2015 (Design, Development, Manufacture and Project Construction of Aluminum Architectural Products for High Rise and Residential Buildings)
ISO 14001 : 2015 (Aluminum Profile Finished Good, Comprise of Aluminum Doors, Window & Curtain Wall and Unitized System)
JIS H 4100 (Aluminum and Aluminum Alloy Extruded Shape) as a standard reference
JIS H 8602 (Combined Coating of Anodic Oxide and Organic Coating on Aluminum and Aluminum Alloys) standard reference
Contact Us
Please Feel Free to Contact us Using The Inquiry Form for Product Information and After-sales Support Information.