1 Aug 2018
Establishment "R&D Center" for Research & Development base for windows suitable for hot and humid areas in Indonesia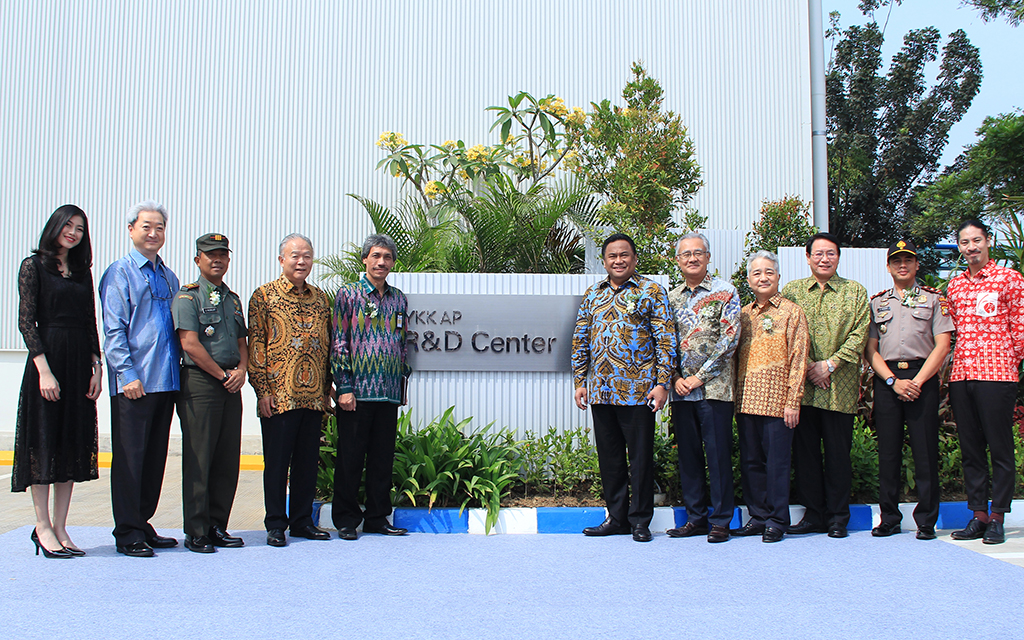 YKK AP R & D Center (Indonesia) is established as a research and development base for windows that can contrirbute to the living environment of "hot – and – humid – areas". We have adoped a building inside YKK AP Indonesia, located in Tangerang District, Indonesia, and re-furbished as a research and development facility. Moreover, we also established an experiment building, as a facility for demonstration experiment.

At the opening ceremony held on 1st August 2018, we have received approximately 100 guests, including those from the Ministry of Public Works and Housing (Pekerjaan Umum dan Perumahan Rakyat), Indonesia Japan Friendship Association(Perhimpunan Persahabatan Indonesia Jepang), Research and Development Center Settlement (PUSKIM/Pusat Penelitian dan Pengembangan Pemukiman) , the Japanese Embassy in Indonesia among many others. We received great expectations from the guests, for the efforts of "Industry-Government-Academia" partnerships.

YKK AP R& D Center is the third research and development center in the world, following those in Toyama Prefecture and Germany.

We will continue to study passive design to develop openings suitable for climate/building in the hot-and-humid area, mainly in Southeast Asia, and to design a comfortable living environment with minimum energy. We will also research and develop windows from global perspectives, so that we can provide suggestions to social issues which people face in the current growing global warming trend in recent years.
Please click the button below to contact us for further information
Contact Us