21 Aug 2018
YKK Group Indonesia donated 100 million rupiah to Lombok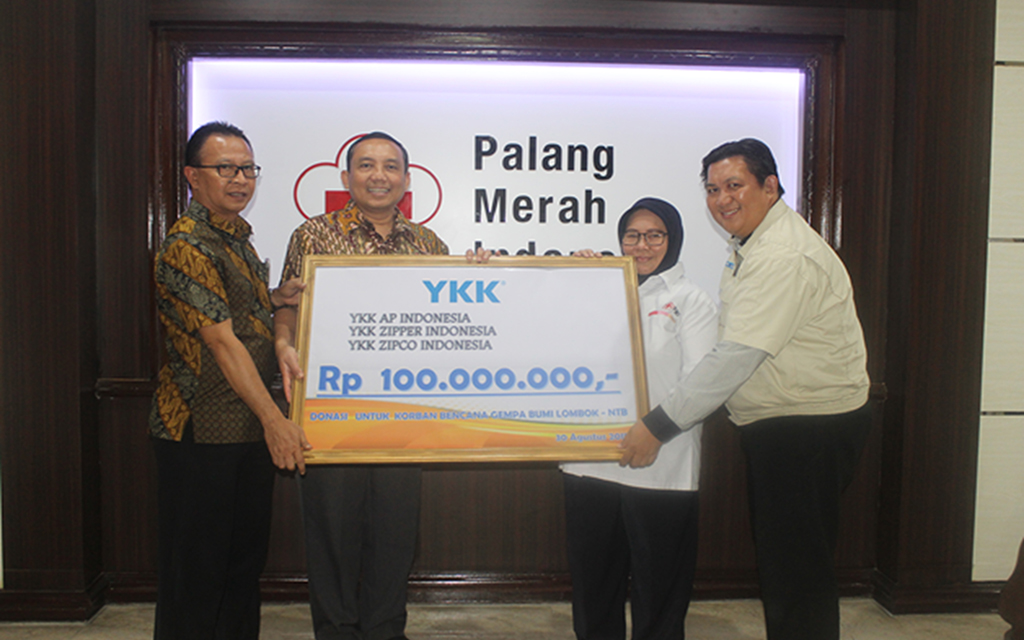 On 5th August 2018, an M6.9 earthquake occurred in Lombok of the East Indonesian Islands. YKK Group Indonesia (YKK AP / YKK ZIPPER / YKK ZIPCO) donated 100 million rupiah to Lombok through the Indonesian Red Cross on August 21.

An enterprise is an important member of society, and as such, it must coexist with other elements of society. Its value will be recognized by the benefits it shares with society.

"No one prospers without he renders benefit to others."
This "Cycle of Goodness" goes on without end. The "Cycle of Goodness"
is the corporate philosophy espoused by our founder Tadao Yoshida,
and it expresses the fundamental stance of the YKK Group.

From now on, furthermore YKK group will continue to develop further with Indonesia in the future.
Please click the button below to contact us for further information
Contact Us