23 Sep 2018
YKK AP participated in the 5th Kizuna Ekiden!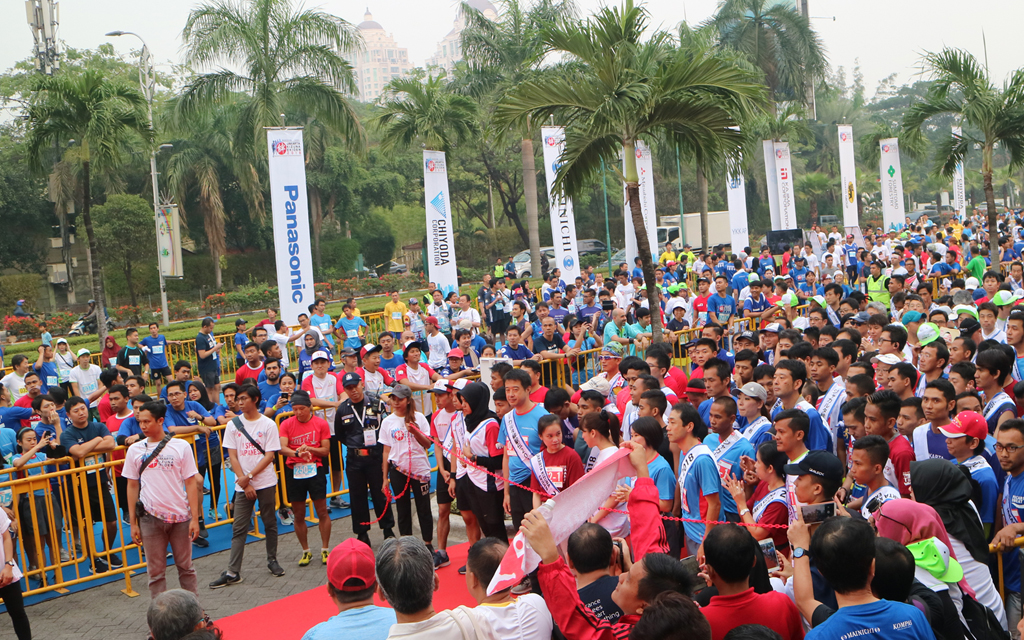 On September 23rd, 2018, YKK AP participated in Kizuna Ekiden! We participated in three teams for two consecutive years. Kizuna Ekiden is the event held for the purpose of friendship between Japan and Indonesia. Ekiden means running in relay style.

It consists of four runners of one team, and 403 teams competed in this year's race. 60 staffs came to support our team, but YKK AP ranked 19th in the highest ranking. Next year it goes higher! It became a good memory with the smile of Indonesian and Japanese.

Our company YKK AP Indonesia continue to pursue and strives to "improve the quality of products and services" from the perspective of end users by placing "safety, security" and "uncompromising quality" at the root of "manufacturing". And we aim to become an "indispensable company" in Indonesia.
Please click the button below to contact us for further information
Contact Us