24 Apr 2019
YKK AP Indonesia received CSR Award from the Tangerang Regency Government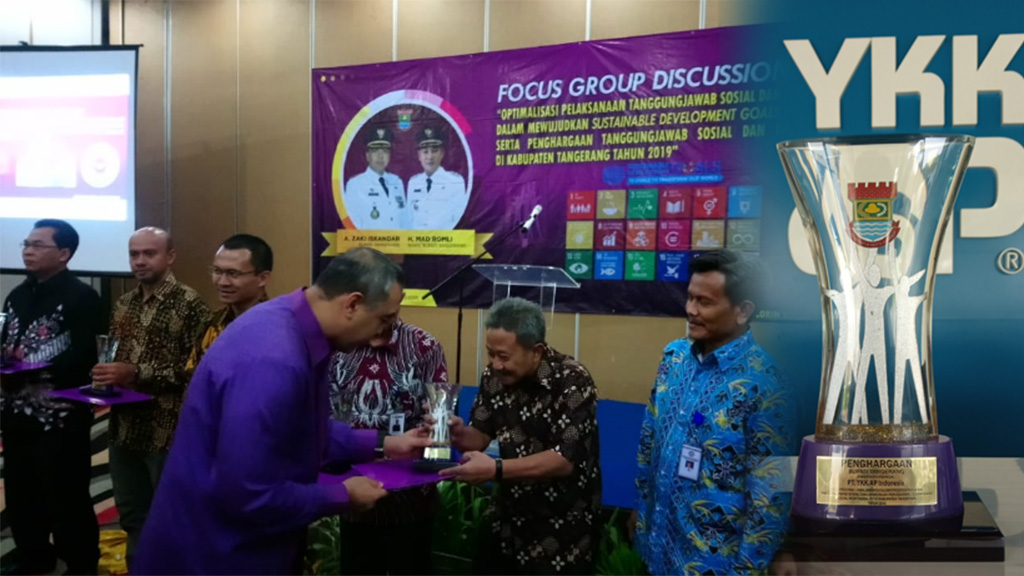 On April 24 2019, YKK AP Indonesia was selected from Tangerang City as one of the 15 companies contributing to CSR!
The company was awarded the award for its CSR activities in Tangerang, where AP Indonesia's headquarters are located.
In addition to Tangerang, we are going to aim to be a company that can contribute to Jakarta, Surabaya and all over Indonesia.
Our company YKK AP Indonesia continue to pursue and strives to "improve the quality of products and services" from the perspective of end users by placing "safety, security" and "uncompromising quality" at the root of "manufacturing". And we aim to become an "indispensable company" in Indonesia.
Please click the button below to contact us for further information
Contact Us