27 Dec 2018
YKK AP Indonesia Achieved "PROPER Hijau"!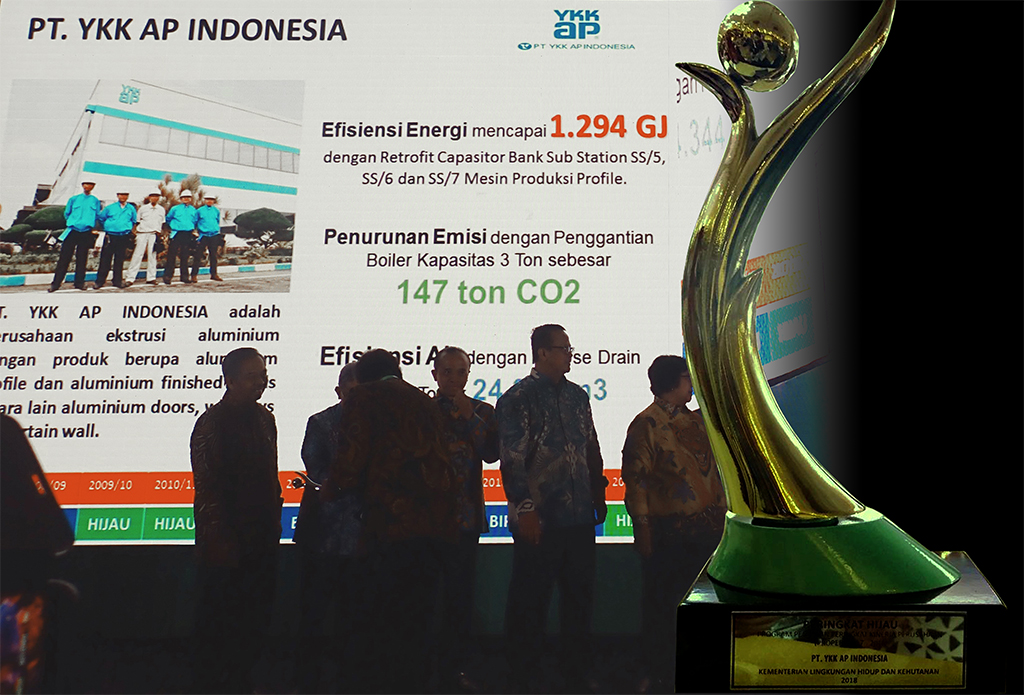 On 27th December 2018, YKK AP Indonesia was awarded the achievement of "PROPER HIJAU" in the ceremony held at Bidakara Grand Pancoran Hotel.

"PROPER HIJAU" is given to companies that "Beyond Compliance" with effective implementation of the environmental management systems, waste generation reduction, biodiversity programs, and conducting structured community development, and have cleared annual audits. YKK AP awarded the prize for the first time in seven years since 2011.

This award is one of the most prestigious environmental awards in Indonesia, and in FY 2018 only 155 companies won it.
Dr Ir. Siti Nurbaya, M Sc Minister of the Environment of Indonesia gave it directly at the award ceremony this time.

Our company YKK AP Indonesia continue to pursue and strives to "improve the quality of products and services" from the perspective of end users by placing "safety, security" and "uncompromising quality" at the root of "manufacturing". And we aim to become an "indispensable company" in Indonesia.
Please click the button below to contact us for further information
Contact Us