8 Jan 2020
YKK AP Indonesia Achieved "PROPER Hijau 2019" again !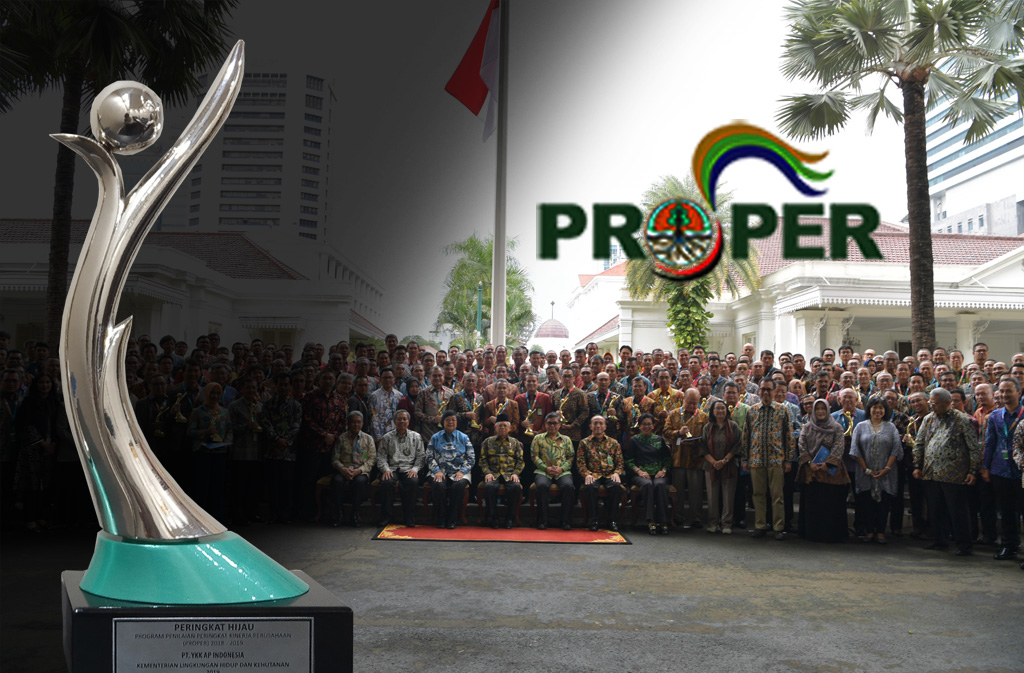 On 8th January 2020, YKK AP Indonesia was awarded the achievement of "PROPER HIJAU 2019" in the ceremony held at Gedung 2 Istana Wakil Presiden Republik Indonesia.

"PROPER HIJAU" is given to companies that show outstanding performance in environmental management with environmental regulations.

In 2019, an assessment of 2045 companies was conducted. The results of the assessment showed that the company's compliance with environmental regulations reached 85% or as many as 1708 companies. YKK AP awarded the prize for the first time for two consecutive years following 2018

This award is one of the most prestigious environmental awards in Indonesia, and in FY 2019 only 174 companies won it. Based on the results of an evaluation of 2045 companies, the company performance rating for 2018-2019

If these programs are linked to efforts to achieve Sustainable Development Goals, then the contribution of the business community to answer the goals of the SDGs this year will be Rp. 50.32 trillion, or up 30.10% over the previous year.

Our company YKK AP Indonesia continue to pursue and strives to "improve the quality of products and services" from the perspective of end-users by placing "safety, security" and "uncompromising quality" at the root of "manufacturing". And we aim to become an "indispensable company" in Indonesia.
Please click the button below to contact us for further information
Contact Us