20 Dec 2018
The First Step of Biodiversity Protection Program! Planting 5000 Mangrove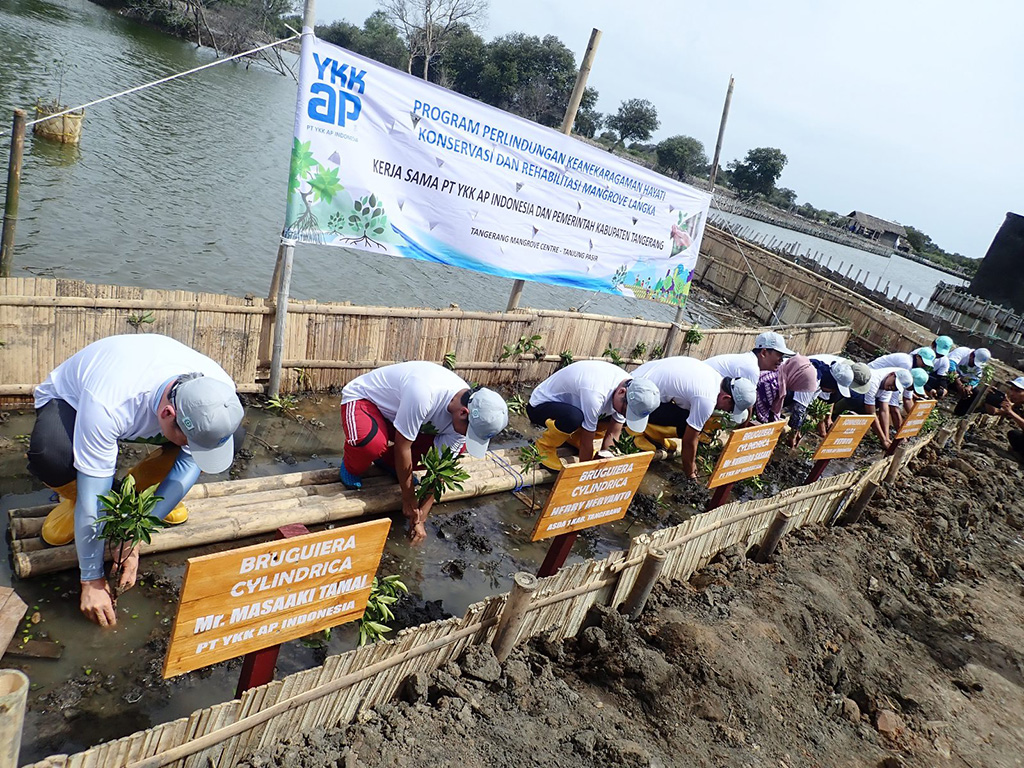 On 14th September 2018, YKK AP INDONESIA signed a cooperation agreement with Tangerang Province government for the purpose of "Protecting Biodiversity".

YKK AP Indonesia will recover and conserve 25,000 mangroves (Sonneratia Alba species/ Bruguiera Cylindrica species) that are threatened with extinction(IUCN Red List ).

Also, "TMC Ecotourism · Tangerang Mangrove Center" will be built in Teluk Naga, Tanjung Pasir, Tangerang Province by this program in the next five years.

YKK AP Indonesia is the first private company to plant mangrove trees in Tangerang Province for the first time. It is also the first company signed the agreement on recovering and conservation of mangrove with Tangerang Province.

In this event on Dec 20th, we plant 5000 mangroves. This is the first step of the cooperation agreement.

Our company YKK AP Indonesia continue to pursue and strives to "improve the quality of products and services" from the perspective of end users by placing "safety, security" and "uncompromising quality" at the root of "manufacturing". And we aim to become an "indispensable company" in Indonesia.
Please click the button below to contact us for further information
Contact Us