31 May 2016
Participated Forum IAI at Jakarta and Bandung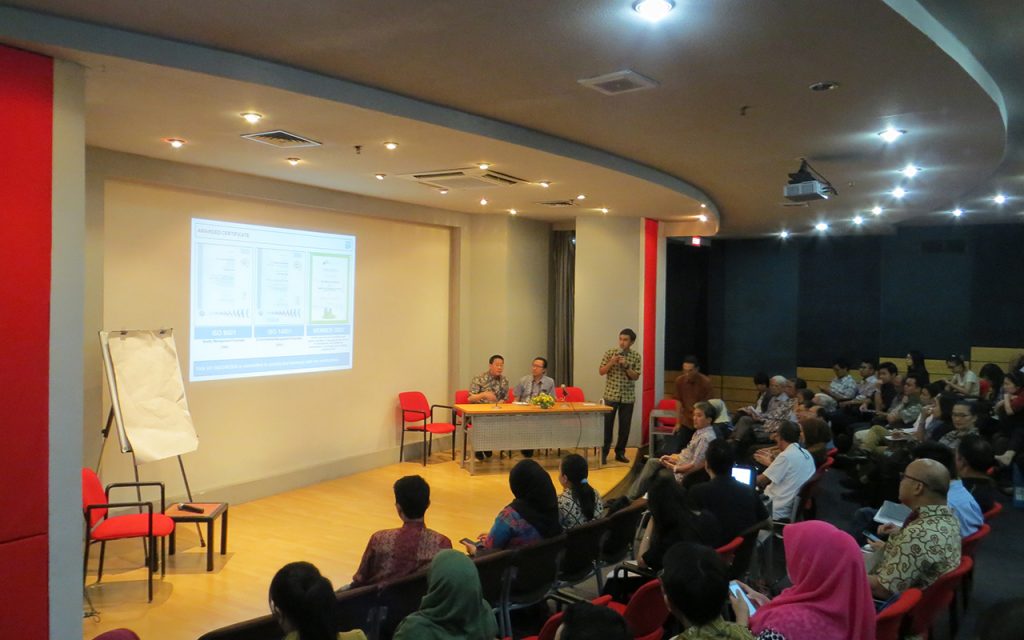 PT YKK AP INDONESIA participated "Forum Regulasi Ikatan Arsitek Indonesia" on May 2016.
128 architects attended this event, and we gave the presentation of our main product "NEXSTA" and new product "fility70″.

Some of the architects asked us about safety, and specification of our products. We had good time participants understood our products.

Our company YKK AP Indonesia continue to pursue and strives to "improve the quality of products and services" from the perspective of end users by placing "safety, security" and "uncompromising quality" at the root of "manufacturing". And we aim to become an "indispensable company" in Indonesia.
Please click the button below to contact us for further information
Contact Us