2 Sep 2022
Exhibited Mobile Showroom at ARCH:ID 2022!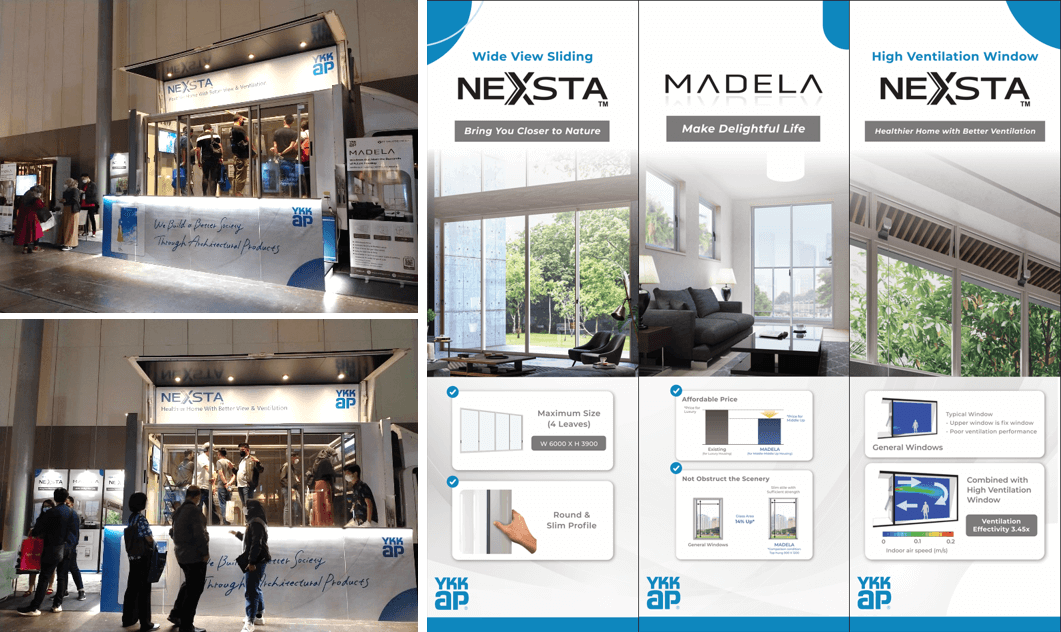 On 14-17 July 2022, YKK AP Indonesia exhibited at ARCH:ID 2022, which is an annual Architecture Conference & Exhibition initiated by Indonesian Institute of Architects (IAI) and PT Citra Inovasi Strategi Exhibition (C.I.S). The event serves as a continuous dialogue among the Architects, industry players in building materials and construction in Indonesia.
We, API exhibited the Mobile Showroom with MADELA, NEXSTA Wide View Sliding and High Ventilation Window installed.
Thank you for all who supported us including visitors who showed interests, sharing opinions and ideas to our products and business activities.
Please click the button below to contact us for further information
Contact Us