20 Jan 2022
Digital Catalog is Available Now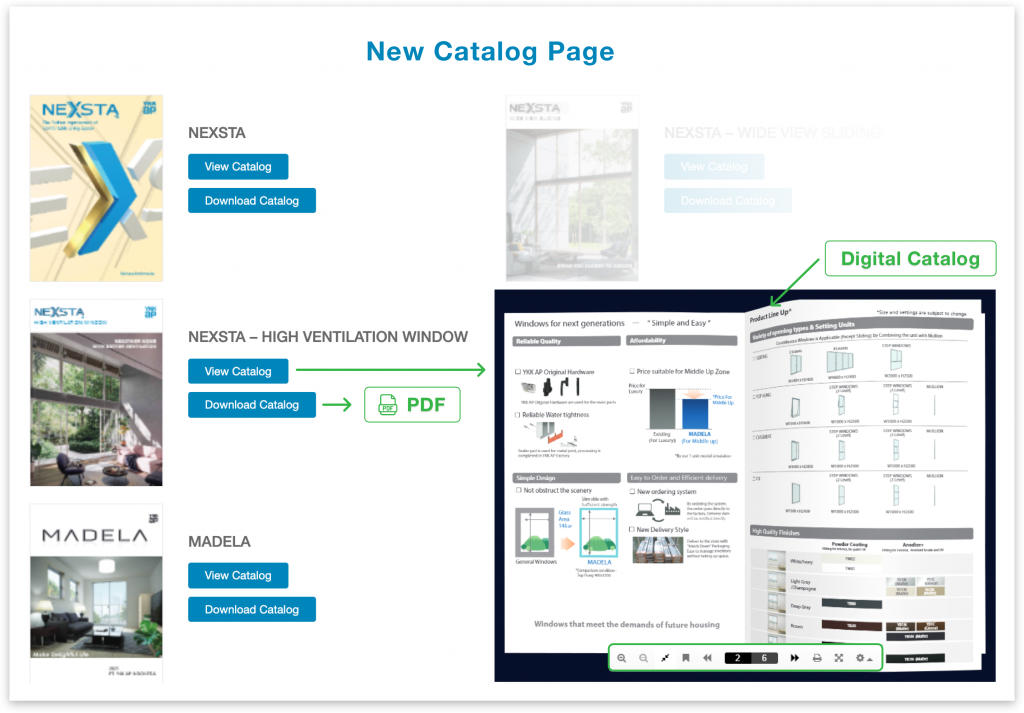 Digital Catalog has been released!
Now you can see our catalog as if you are reading a book online.
No need to download it, so it's easier to see it from smart phone.
What you can do with Digital Catalog;
– Find content by using keyword "search" function
– See table of content with thumbnails of the pages
– Share specific page with URL link
And for the people who need offline data, PDF download is also still available.
Please click the button below to contact us for further information
Contact Us