14 Oct 2014
Awarded "Merek Favorit Developer 2014"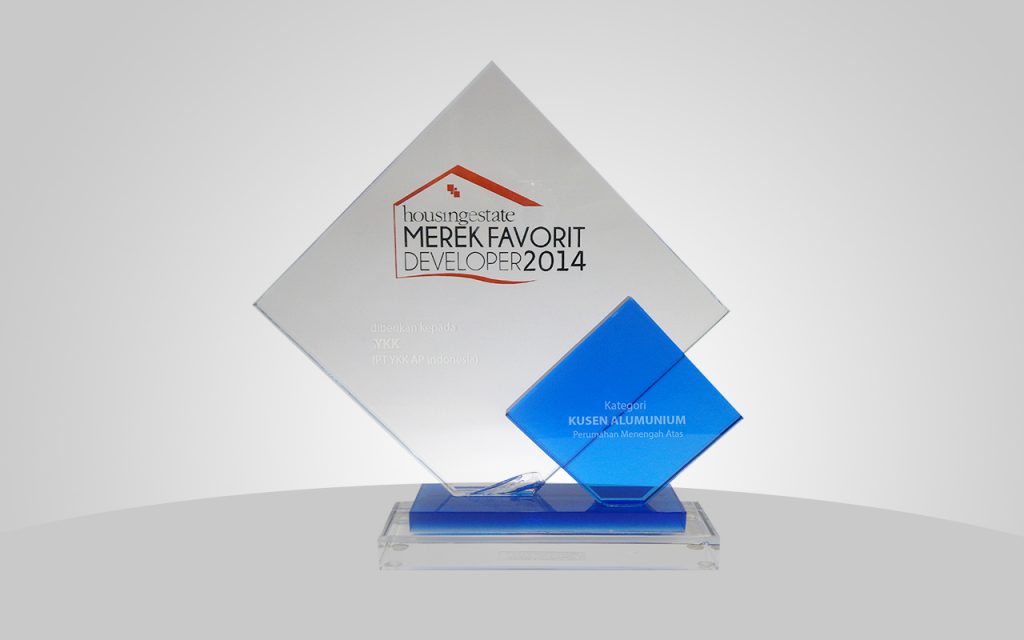 This year Housing Estate magazine launched Housing Estate Award 2014, which was held on 16th October 2014. This will be the annual event of Housing Estate magazine that attempts to give appreciation to Manufacturer of Building Material that has successfully accepted in the market.

Eight (8) categories building material has awarded for this year. Housing Estate Magazine has done the survey among 70 housing from August until September 2014.
PT YKK AP Indonesia chosen as a winner of aluminium window.

Our company YKK AP Indonesia continue to pursue and strives to "improve the quality of products and services" from the perspective of end users by placing "safety, security" and "uncompromising quality" at the root of "manufacturing". And we aim to become an "indispensable company" in Indonesia.
Please click the button below to contact us for further information
Contact Us