17 Apr 2014
Awarded "Idea Rumah Award Readers' Choice 2014"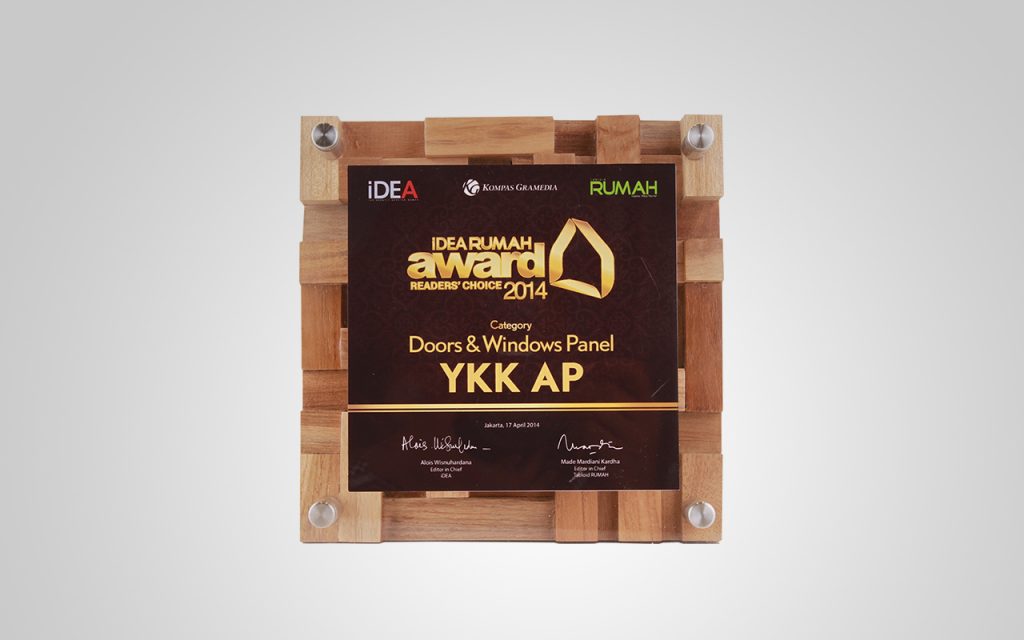 Idea Rumah Award (IRA) is a reader's choice award which is given by Idea magazine and Rumah tabloid the preferred brands in Indonesia, by doing 3 months survey from January until March to the printing media and online media readers as respondents.

The 5th Idea Rumah Award was held in Jakarta on 17th April 2014, involving 4.195 prints, online media readers. This year, PT YKK AP Indonesia was chosen again among 979 brands as the winner for Doors and Windows Category after receiving the same award in 2013 for the same category.

Our company YKK AP Indonesia continue to pursue and strives to "improve the quality of products and services" from the perspective of end users by placing "safety, security" and "uncompromising quality" at the root of "manufacturing". And we aim to become an "indispensable company" in Indonesia.
Please click the button below to contact us for further information
Contact Us