9 Nov 2016
Awarded Bintang Home Preferred Brand in "BEST DOOR & WINDOWS 2016"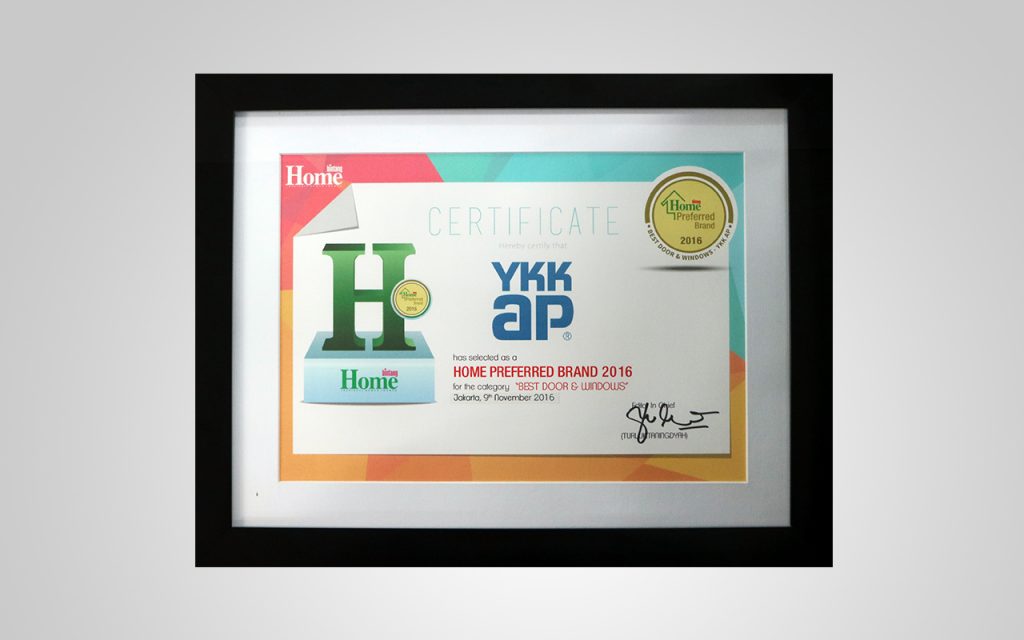 Bintang Home preferred Brand 2016 Awards, presented by "Bintang Home" to whom focuses on interior and exterior design of houses, hotels, and apartments magazine. The rewards 31 awards for the excellent performance of brands (building materials, furniture, tools etc), bank agent in the property industry. The winner was chosen by Bintang Home readers.

Bintang Home preferred Brand 2016 Rewarded on 9th November 2016 at the ICE Palace hall in Ciputra Lotte Shopping Avenue. PT YKK AP Indonesia has chosen as a winner in the Best Doors and Windows.

Our company YKK AP Indonesia continue to pursue and strives to "improve the quality of products and services" from the perspective of end users by placing "safety, security" and "uncompromising quality" at the root of "manufacturing". And we aim to become an "indispensable company" in Indonesia.
Please click the button below to contact us for further information
Contact Us