28 Sep 2017
Awarded "Digital Popular Brand 2017"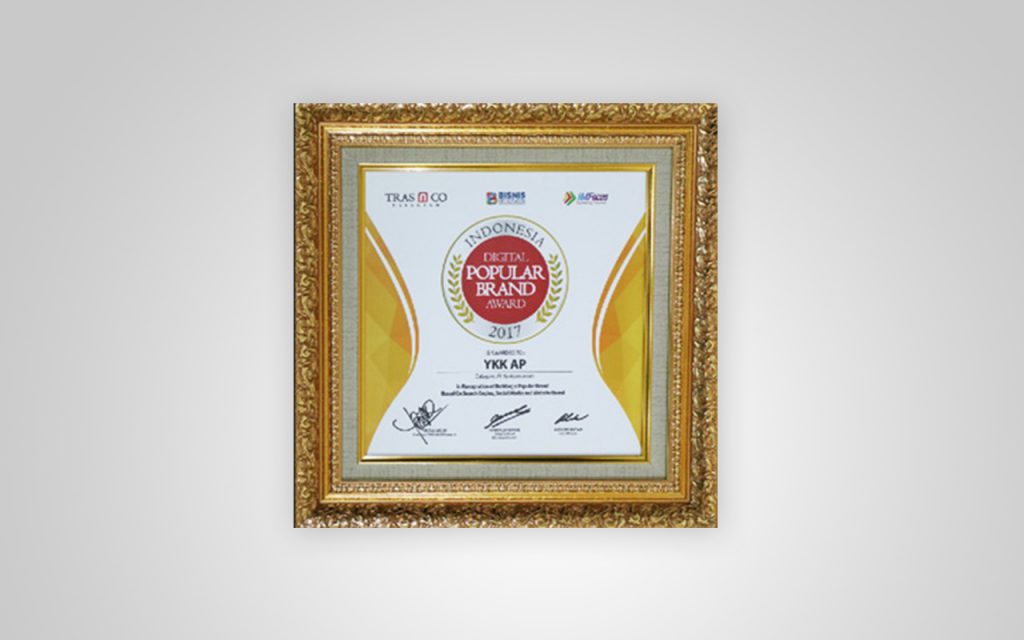 Digital Popular Brand 2017 presented by "Tras n Co Research" that is the research company whom they research brand analysis in the digital market. The winner was chosen as the popular brand on the Internet how many people researched for the company name in there.

Digital Popular Brand 2017 has held on 28th September 2017 at AYANA Midplaza Jakarta in Jakarta. PT YKK AP Indonesia has chosen as a winner in "Pintu Aluminium" category 2017.

Our company YKK AP Indonesia continue to pursue and strives to "improve the quality of products and services" from the perspective of end users by placing "safety, security" and "uncompromising quality" at the root of "manufacturing". And we aim to become an "indispensable company" in Indonesia.
Please click the button below to contact us for further information
Contact Us